Layanan Nikah Tidak Tercatat di Gorontalo: Explorasi dan Rekonstruksi
Keywords:
layanan nikah, nikah tidak tercatat, rekonstruksi
Abstract
This article aims to explore unmarried marriage services in Gorontalo. The study uses qualitative methods with a descriptive approach. The results of the study show that: (1) the widespread practice of marriage is not recorded in Gorontalo due to the availability of unregistered marriage services that are easy to access and not clandestine; (2) as for services not recorded easily and extensively in the background of several factors, namely; economics, culture, law, education, social, etc., this phenomenon leaves one problem that must be solved, namely the need to reconstruct a non-simplistic understanding of marriage. (3) Marriage must be returned to the essence of Islamic law. An epistemological problem that leaves a simplistic view of marriage must be reconstructed, so that there is no longer a view that Islamic marriage is merely a contract to legalize husband and wife relations that are more biologically nuanced. Support and awareness of all elements of the community are needed to further realize the sacred values ​​of maqashid al-sharia.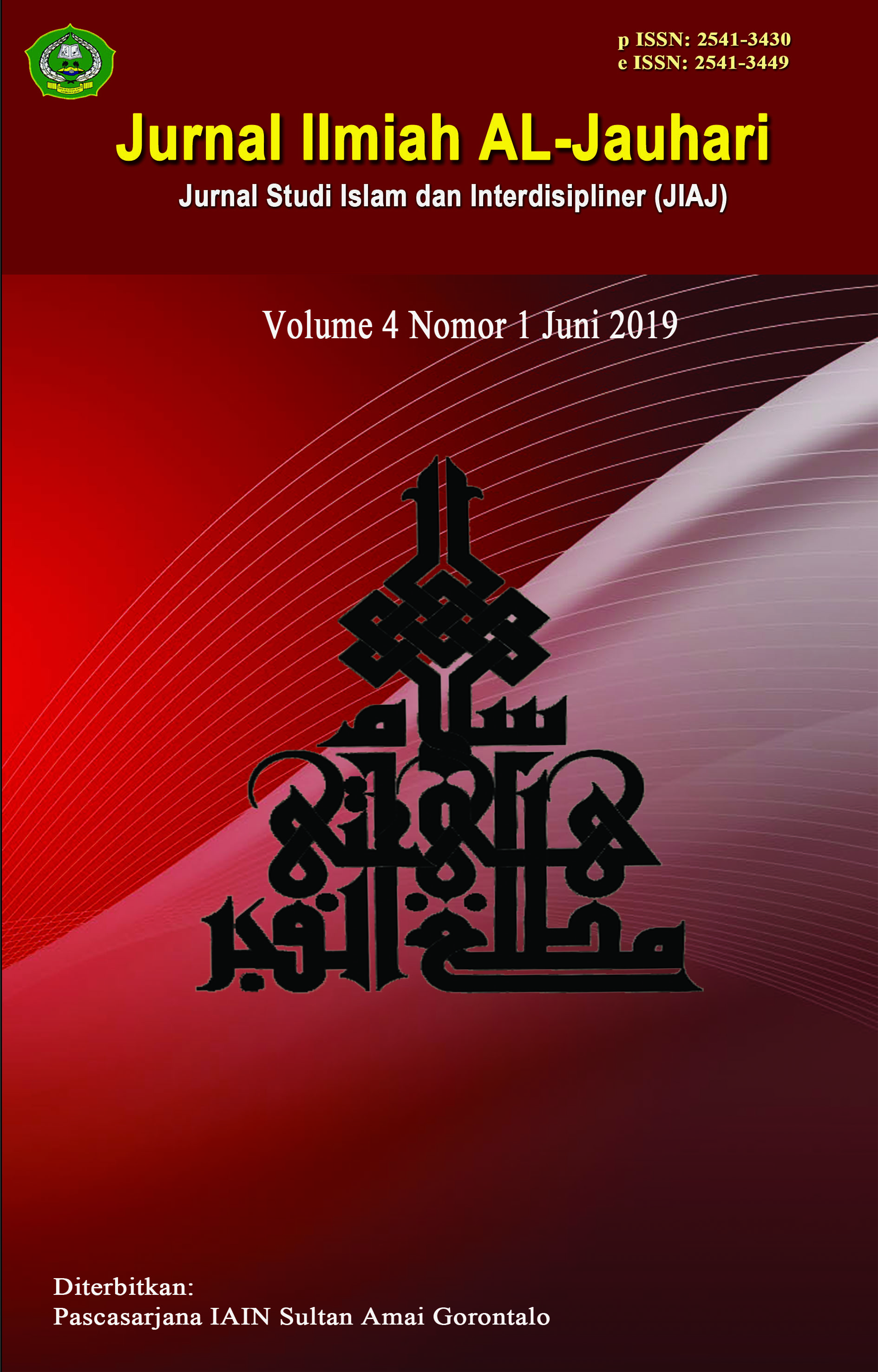 Downloads
How to Cite
Bakari, M., & Faisal, A. (2019). Layanan Nikah Tidak Tercatat di Gorontalo: Explorasi dan Rekonstruksi. Jurnal Ilmiah AL-Jauhari: Jurnal Studi Islam Dan Interdisipliner, 4(1), 219–238. https://doi.org/10.30603/jiaj.v4i1.852