Penegakan Hukum dan Pembangunan Hukum di Indonesia
Keywords:
Tegaknya Hukum, Pembaruan Hukum, Penataan Kelembagaan, Hukum
Abstract
Hukum secara komprehensif sebagai suatu sistem yang terintegrasi menjadi sangat penting untuk dilakukan. Strategi pembangunan hukum ataupun pembangunan nasional untuk mewujudkan gagasan Negara Hukum (Rechtsstaat atau The Rule of Law) juga tidak boleh terjebak hanya berorientasi membuat hukum saja, ataupun hanya dengan melihat salah satu elemen atau aspek saja dari keseluruhan sistem hukum. konsepsi Negara Hukum Indonesia yang diamanatkan dalam UUD 1945, terutama sekarang telah ditegaskan dalam rumusan ketentuan Pasal 1 ayat (3) UUD 1945. Semua lembaga atau institusi hukum yang ada hendaklah dilihat sebagai bagian dari keseluruhan sistem hukum yang perlu dikembangkan dalam kerangka Negara Hukum itu, bangsa Indonesia perlu menyusun suatu blue-print, suatu desain makro tentang Negara Hukum dan Sistem Hukum Indonesia yang hendak kita bangun dan tegakkan di masa depan.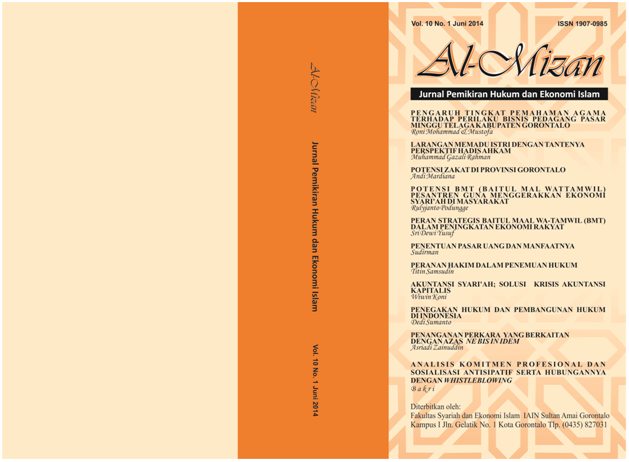 Downloads
How to Cite
Sumanto, D. (2014). Penegakan Hukum dan Pembangunan Hukum di Indonesia. Al-Mizan (e-Journal), 10(1), 121–139. Retrieved from https://journal.iaingorontalo.ac.id/index.php/am/article/view/147