Franchise in Islamic Law Perspectives
Keywords:
Franchise, Copyright, Partnership
Abstract
Franchising is a trend of effective and efficient business development in the present, because it is very beneficial material can also be a smart solution to minimize the sense of prestige or low self-esteem to sell or entrepreneurship for new graduates or scholars who have just completed their studies. Likewise for beginner entrepreneurs who are still afraid of the loss that is always haunting, Francise is one solution. Apart from being able to bring big and fast profits, it can also bring prestige to the managers. The development of a franchise that is very fast on the ground is expected to raise questions whether the Francise system or franchise is in accordance with Islamic values? In the context of classical fiqh, the term franchise is not known. For this reason, it is necessary to discuss Islamic economic discourse with this franchise pattern, so that we can speak classically: "can take the bad and the bad" from the franchise system that was born from the west. Like clothing fashion that comes from abroad, it must be adapted to the provisions of the Shari'a, besides clothing is really fashionable and trendy, but the important thing must also be to close the genitals. For a Muslim, muamalah is worldly freedom, for which the perpetrator is given the freedom to develop and create according to the progress of the times. Even so, freedom in making rules in bermu'amalah can not get out of shari'ah values.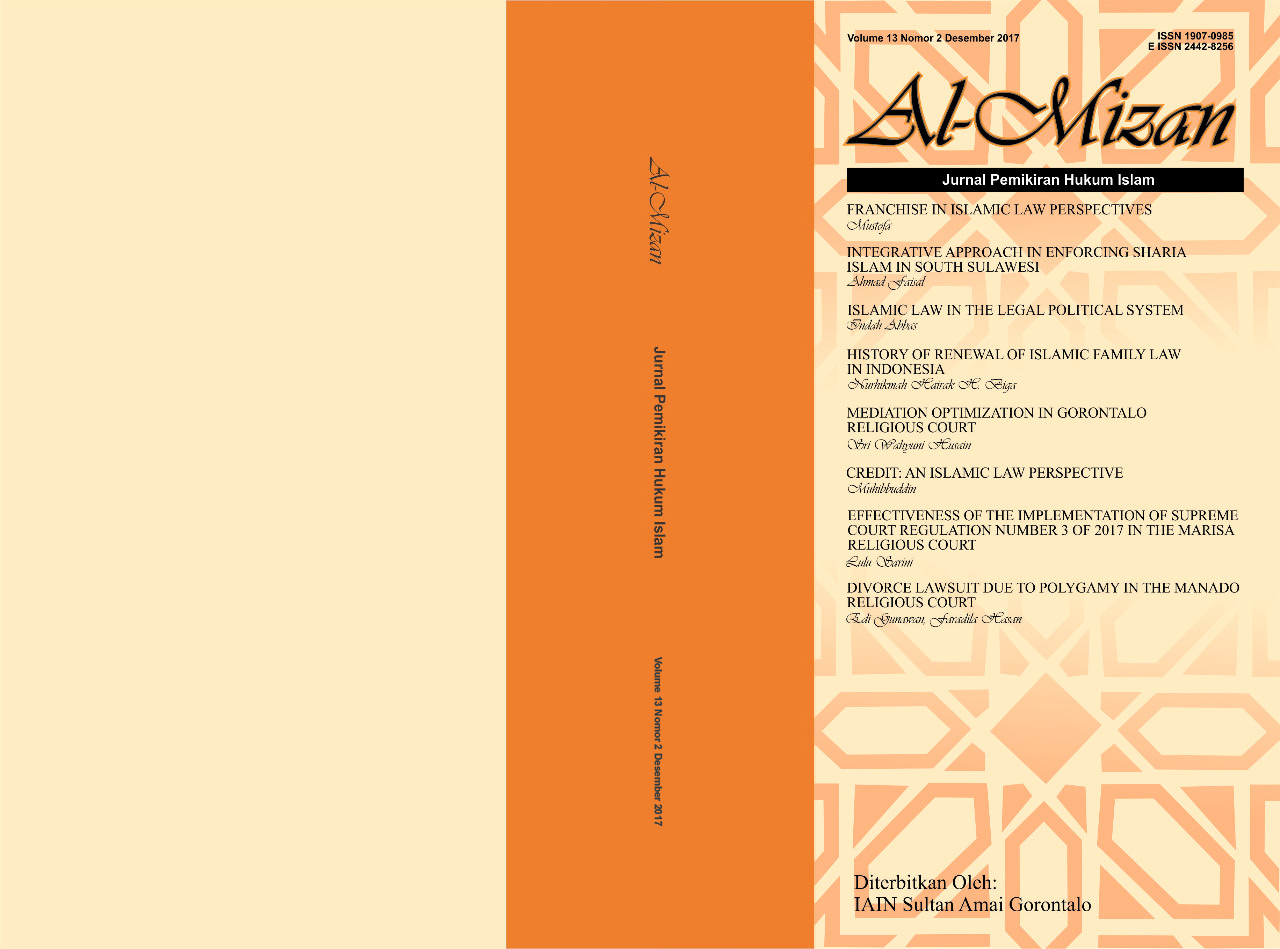 Downloads
How to Cite
Mustofa, M. (2017). Franchise in Islamic Law Perspectives. Al-Mizan (e-Journal), 13(2), 121–139. https://doi.org/10.30603/am.v13i2.738