INOVASI PENDIDIKAN DI ERA DIGITAL (STUDI PELAKSANAAN PEMBELAJARAN DI JENJANG SD-SMP KABUPATEN TULUNGAGUNG)
Keywords:
Innovation, Education, Digital Modern
Abstract
The development of education in the modern era must be a concern for all education actors, in the context of this study, which is related to educational innovation in the digital era. Tulungagung Regency is one of the areas that is also affected or also intersects with the digital era, in which the level of education at the elementary-junior high school level should also follow the times. The research objective is to analyze the concept of innovation in education which is closely related to aspects of social change, but broadly speaking, in implementing educational innovation there are main aspects that are of concern, namely: principals, teachers, students, curriculum, and facilities. This study uses descriptive qualitative research, with informants of education actors in Tulunggaung Regency. The results of this study indicate the main aspects of concern, namely: principals, teachers, students, curriculum, and facilities. Of the five aspects, it is important to carry out an adaptation effort and adjust it according to the conditions and developments of the times. One thing that must be the main concern is on the facility side, of course every change or development of the times also makes a learning model or learning implementation system change. The implementation of adaptation is what makes it important and imperative, especially in the adjustment of learning facilities.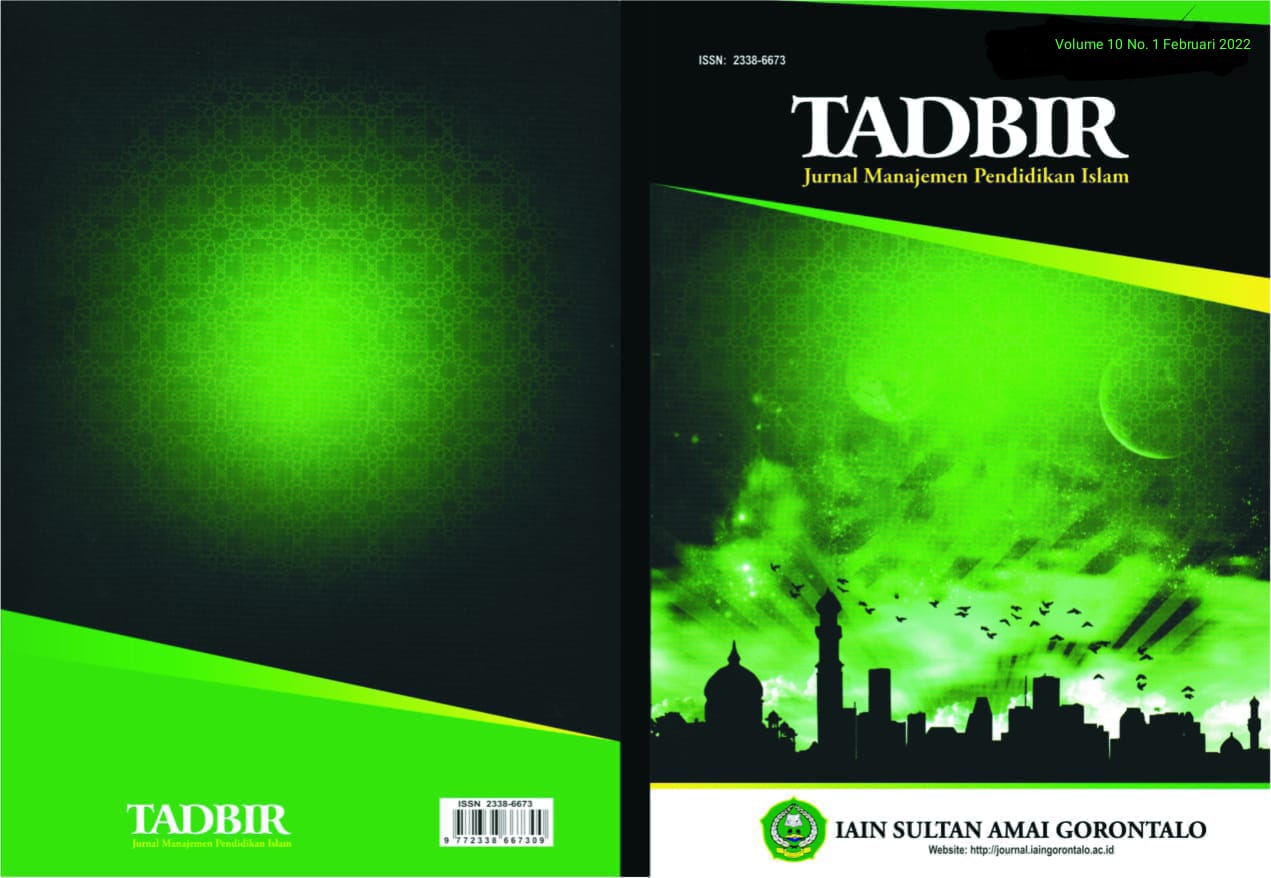 Downloads
How to Cite
Najib, M. A. ., & Maunah, B. . (2022). INOVASI PENDIDIKAN DI ERA DIGITAL (STUDI PELAKSANAAN PEMBELAJARAN DI JENJANG SD-SMP KABUPATEN TULUNGAGUNG). Tadbir: Jurnal Manajemen Pendidikan Islam, 10(1), 1–17. Retrieved from https://journal.iaingorontalo.ac.id/index.php/tjmpi/article/view/2462