TOWARD RESEARCH UNIVERSITY IN ISLAMIC STUDIES: PUSAT STUDI SEBAGAI KATALISATOR UIN SUNAN KALIJAGA MENUJU PERGURUAN TINGGI RISET
Keywords:
Research University, Research Centre, Catalyst, UIN Sunan Kalijaga
Abstract
Currently, the world of higher education no longer only relies on the teaching aspect alone, but should also emphasize the research and publication aspects. Therefore, UIN Sunan Kalijaga continues to transform from a teaching university to a research university in order to achieve the vision of a world class university in Islamic Studies as a specialty of Islamic university. This vision stimulated the academic community at UIN Sunan Kalijaga to establish research centers as a catalyst for channeling research interest. This is a real step in accelerating research development and novelty which is expected to offer applicable solutions to problems in the disruptive era. This study uses a qualitative method with a descriptive approach and interactive data analysis model by Miles and Huberman. The results showed that: First, in terms of existence, there are three categories of research centers at UIN Sunan Kalijaga, namely active study centers, inactive study centers, and new study centers. Second, there are several factors that influence the existence of these various research centers such as the presence of experienced senior research figures, a consistent cadre of young researchers, success in entering research grant competitions, and the intensity of publications published.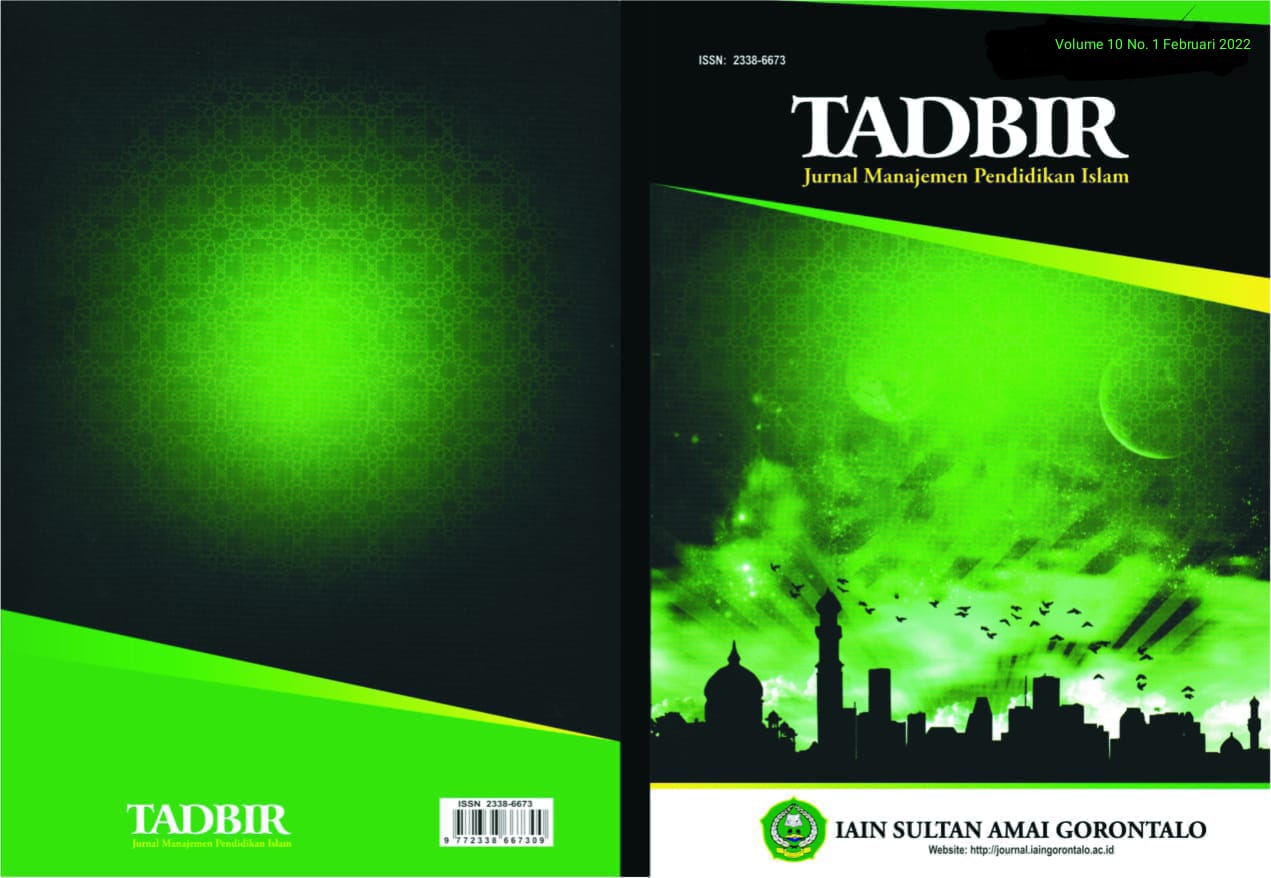 Downloads
How to Cite
Kusuma, B. M. A. (2022). TOWARD RESEARCH UNIVERSITY IN ISLAMIC STUDIES: PUSAT STUDI SEBAGAI KATALISATOR UIN SUNAN KALIJAGA MENUJU PERGURUAN TINGGI RISET . Tadbir: Jurnal Manajemen Pendidikan Islam, 10(1), 18–33. Retrieved from https://journal.iaingorontalo.ac.id/index.php/tjmpi/article/view/2524