MANAJEMEN SUPERVISI AKADEMIK DALAM MENINGKATKAN KINERJA GURU DI MADRASAH TSANAWIYAH NEGERI
Keywords:
Keywords: Academic Supervision, Teacher Performance, State Madrasah Tsanawiyah
Abstract
This study examines the implementation of academic supervision of school principals in MTsN 1 Bandung City. This study aims to determine the planning, implementation, evaluation of results and follow-up of academic supervision at MTsN 1 Bandung. The approach of this research is to use a qualitative approach. Data collection using interviews, observation and documentation. The results of this study indicate that the principal's academic supervision at MTsN 1 Bandung consists of planning, implementation, evaluation, and follow-up of academic supervision. (1) The planning of academic supervision includes the preparation of objectives, supervision schedule, and approach in conducting supervision. (2) Implementation of academic supervision includes; carrying out teacher teaching planning, teaching implementation and carrying out teacher teaching evaluations. (3) Evaluation of supervision, namely assessing the administration of teacher planning, teacher implementation and evaluation of teacher assessment of students. (4) Follow-up, namely by analyzing the results of the evaluation then conducting coaching by including teachers in seminars to improve teacher abilities. This study recommends that supervisors in carrying out academic supervision must be structured and systematic from planning to follow-up as an effort to improve teacher performance and carry out periodic and scheduled supervision so that supervisors can directly see the quality of the learning process in the classroom.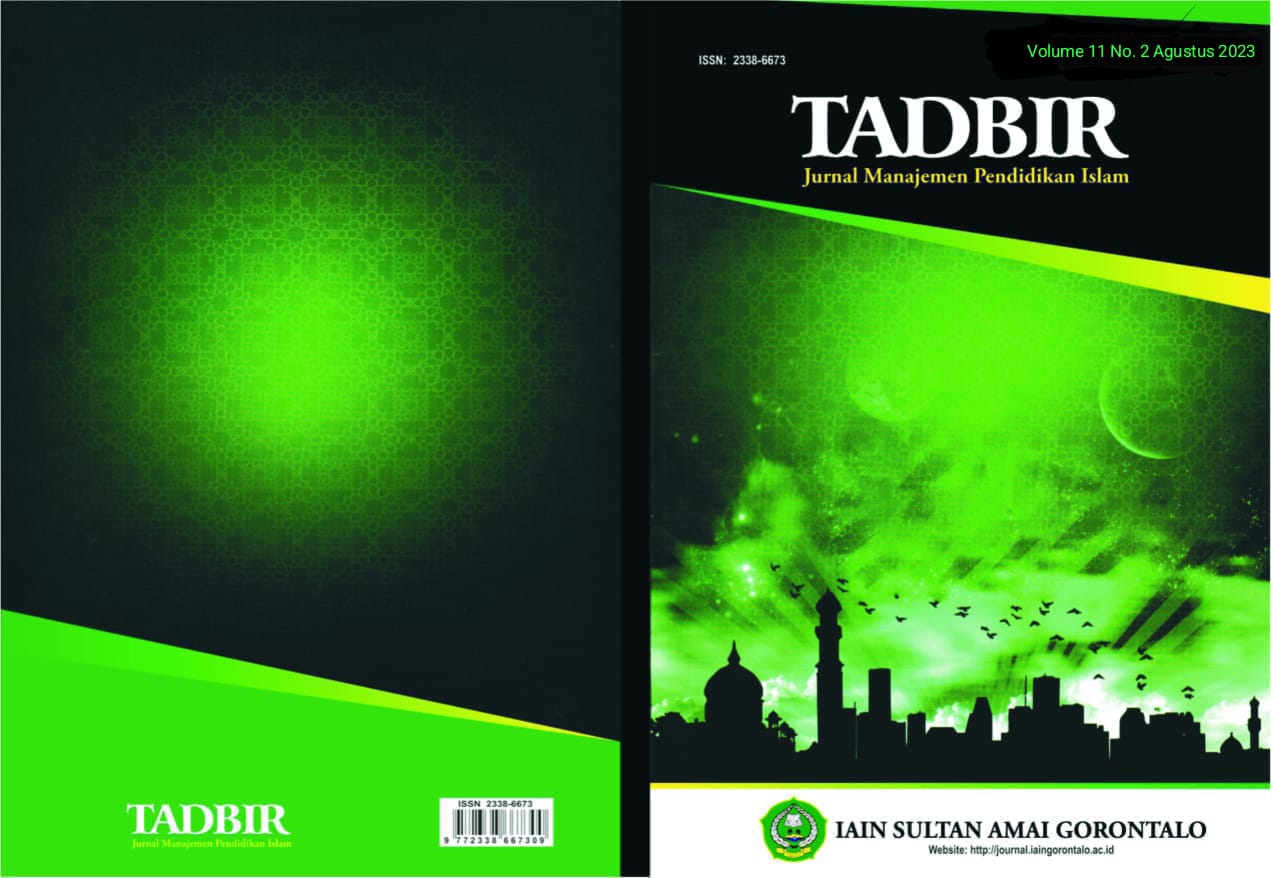 Downloads
How to Cite
Saputra, F. R., Khana, M. A., Ma'mun, H. H., & Nurcholis, M. (2023). MANAJEMEN SUPERVISI AKADEMIK DALAM MENINGKATKAN KINERJA GURU DI MADRASAH TSANAWIYAH NEGERI. Tadbir: Jurnal Manajemen Pendidikan Islam, 11(2), 102–113. https://doi.org/10.30603/tjmpi.v11i2.3740