Gerakan Tuntas Zakat sebagai Refleksi Politik dalam Perolehan Zakat di Kabupaten Gorontalo
Keywords:
Zakat, Politic, Nasional Zakat Agency, Gorontalo District Government
Abstract
The commandment of zakat in Islam has a very noble social meaning because it is related to human relationships. This research is a field research with a qualitative method approach and is analyzed descriptively qualitatively. The data collection techniques are observation, interview and documentation. The results showed that Gerakan Tuntas Zakat program carried out by the Gorontalo District Government instructed all Regional Government Work Units to collect zakat in the amount of 2.5% of net income according to regulations. The movement to collect zakat has succeeded in having a significant impact on the increase in the amount of zakat obtained in Gorontalo District. However, the movement to collect zakat does not have an impact in the long run, it is evident that the increase in zakat earnings is not as much as during the launching period of the zakat movement, even though it has the potential to continue to experience growth. Increasing awareness, understanding and strengthening the politics of local governments will always be the key to success.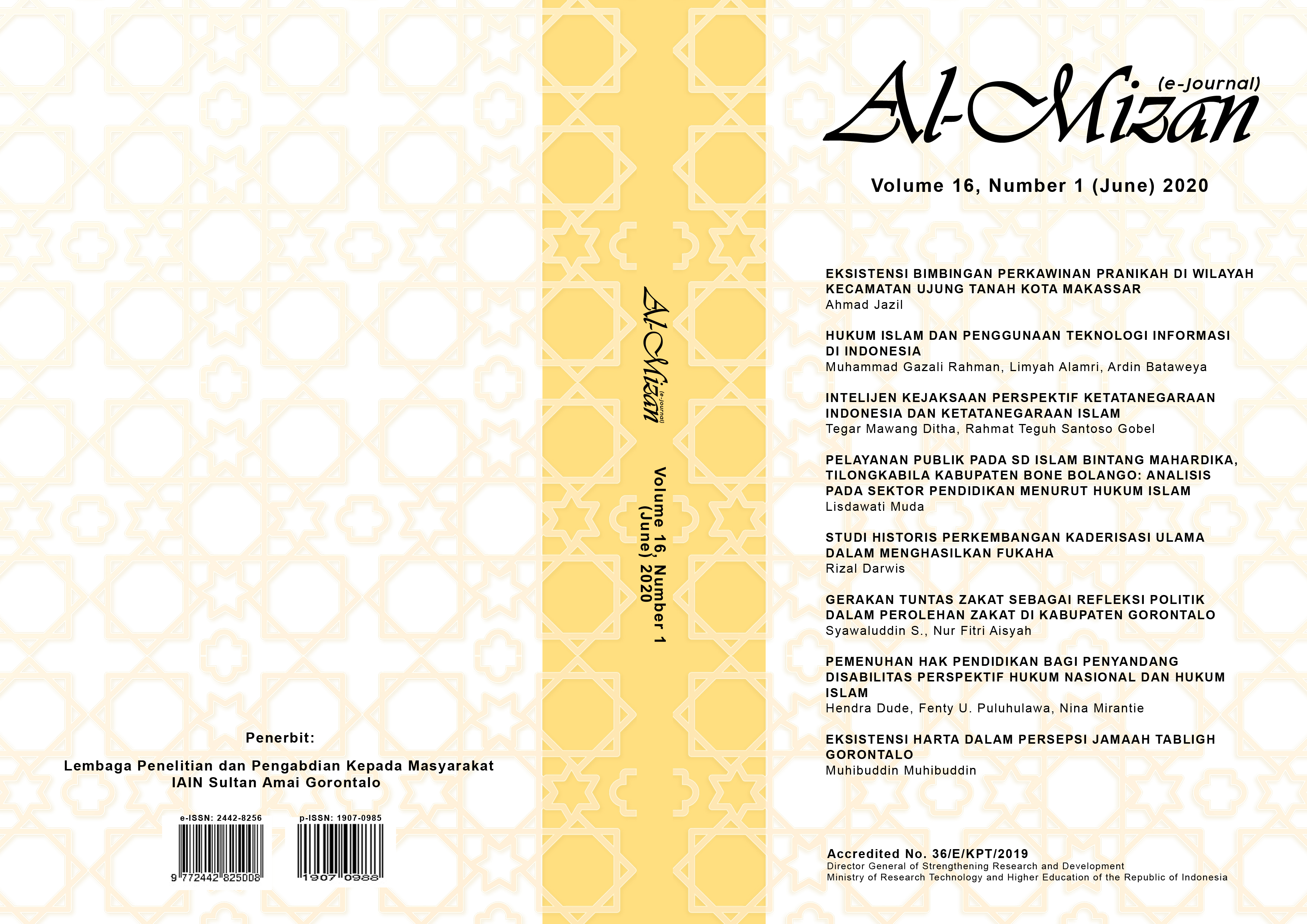 Downloads
How to Cite
S., S., & Aisyah, N. F. . (2020). Gerakan Tuntas Zakat sebagai Refleksi Politik dalam Perolehan Zakat di Kabupaten Gorontalo. Al-Mizan (e-Journal), 16(1), 127–152. https://doi.org/10.30603/am.v16i1.1786