Implementasi Berbakti Kepada Kedua Orang Tua dalam Perspektif Hukum Islam dan Akuntansi
Keywords:
Bakti, Akuntansi, Hukum Islam
Abstract
The purpose of this study is to know more deeply and analyze the meaning and form of devotion to both parents (birrul walidain) associated with the economic perspective of accounting and reviewed from the sources of Islamic law, namely the Qur'an and hadith. The methodology used is qualitative by conducting a literature analysis. The results of the analysis in this study that the child's obligation to provide maintenance to parents is included in the implementation of religious orders and laws. Alimony for the elderly is included in the category of alimony, because of kinship. A child is independent and owns the property. Meanwhile, the slave's parents had no property to free themselves. If our parents have a lot of debt then as a child when able it is obligatory to free the parents from debt slavery. In accounting, it is also explained that debt is an economic sacrifice for the future in the form of delivery of services, assets as part of a transaction or agreement in the past between the two parties. Not only in the form of cash but debt can also take the form of securities, bonds, stocks, debt acknowledgment letters, proof of debt, and much more. The treatment of a child who frees both his parents from debt bondage is an important part of the accounting system.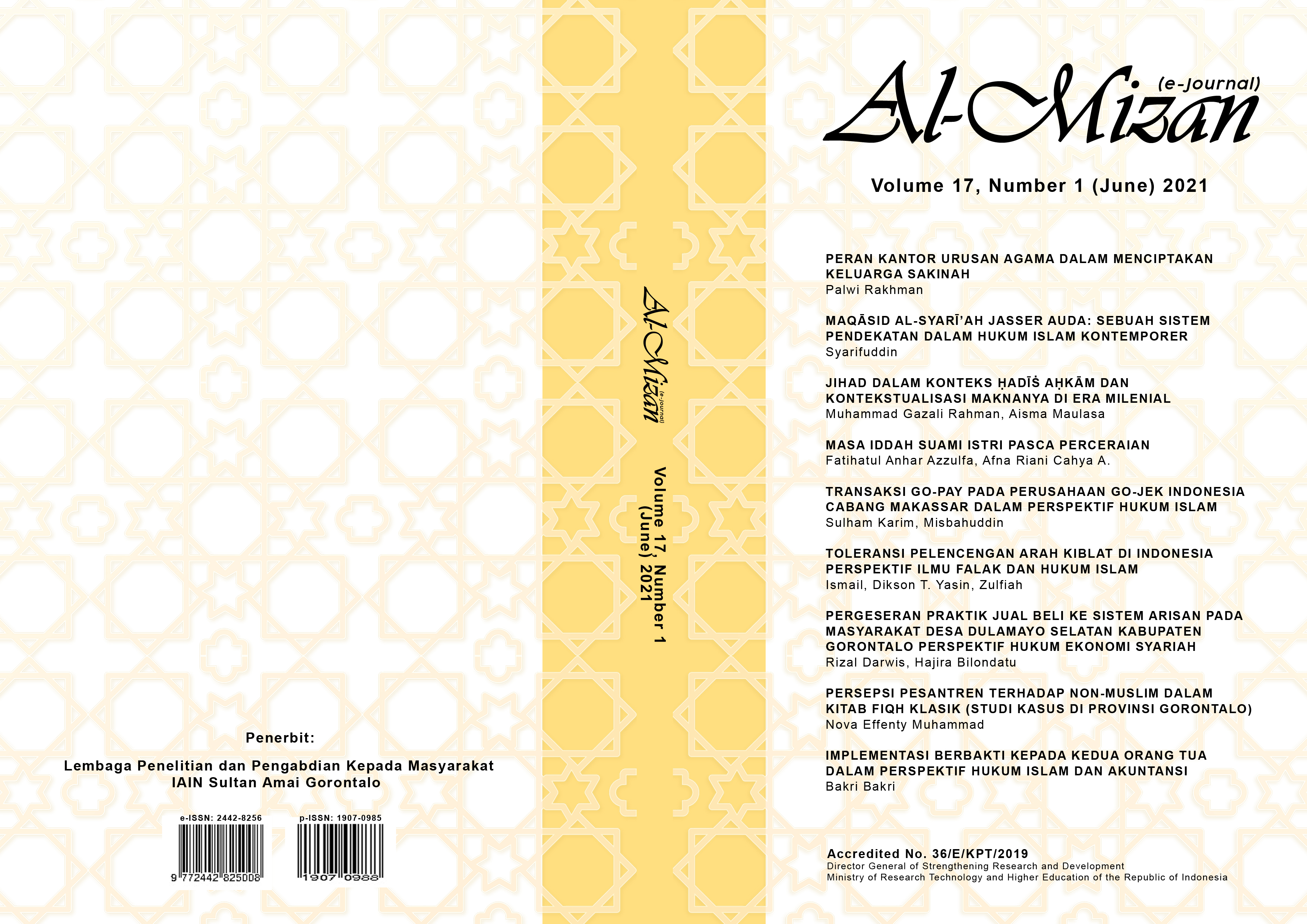 Downloads
How to Cite
Bakri, B. (2021). Implementasi Berbakti Kepada Kedua Orang Tua dalam Perspektif Hukum Islam dan Akuntansi. Al-Mizan (e-Journal), 17(1), 187–200. https://doi.org/10.30603/am.v17i1.2263