Settlement of Minor Crimes by the Gorontalo Regional Police: Response to the Supreme Court Regulations Number 2 of 2012
Keywords:
Minor Crimes, Police, Regulations, Supreme Court
Abstract
This study discusses the adjustment of minor criminal offenses and the amount of fines in the Criminal Code in the investigation process by the Gorontalo Regional Police. This type of research is descriptive qualitative using a juridical and empirical approach. Data was collected through an interview, observation and documentation process. The results showed that the Supreme Court Regulation No. 2 of 2012 concerning Adjustment of Limits of Minor Crimes and the Amount of Fines in the Criminal Code, has been implemented and applied in the resolution of minor criminal offenses in Gorontalo, where the Police Investigators in the Gorontalo Regional Police have a good response and welcome positively the regulation.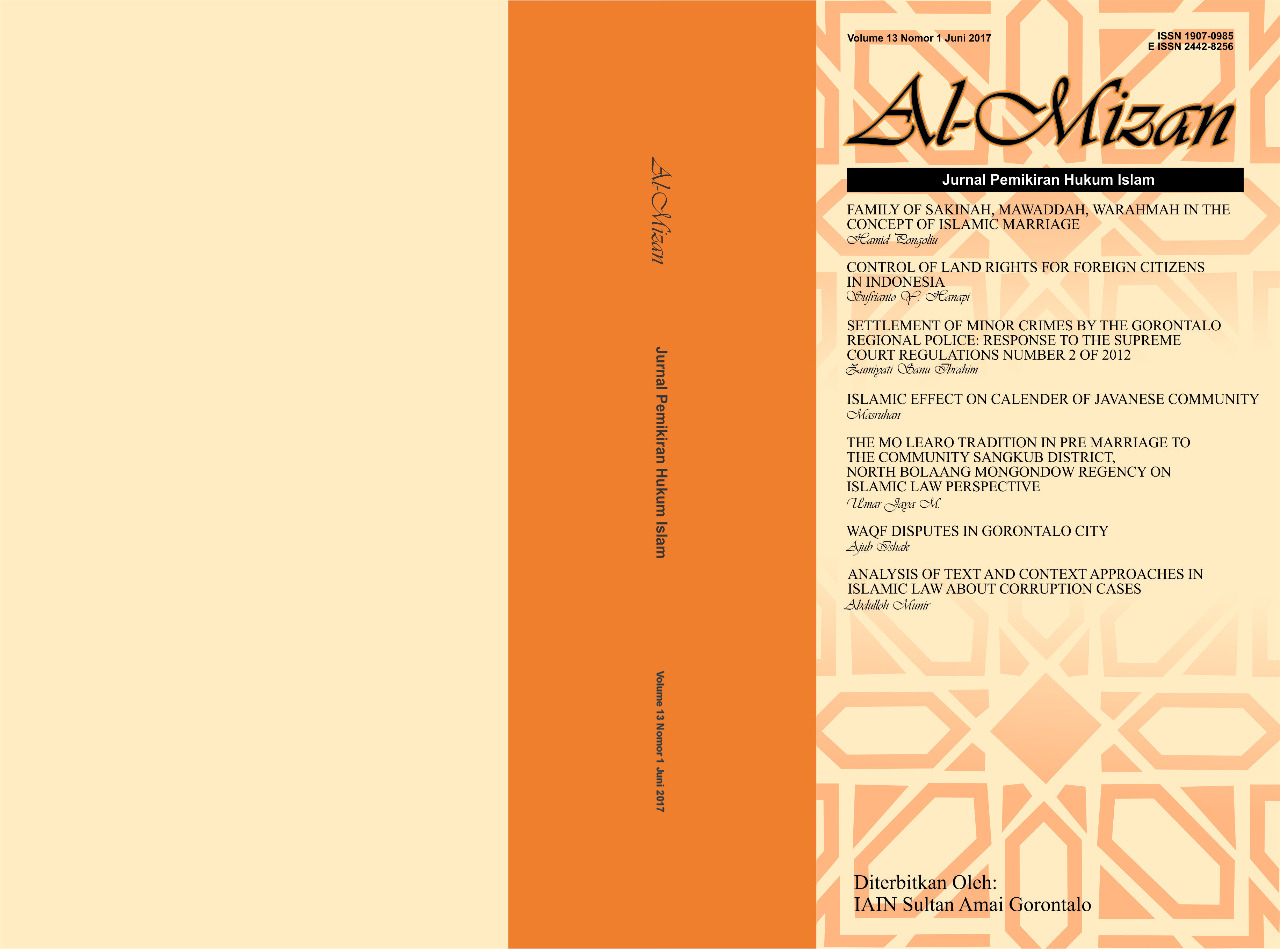 Downloads
How to Cite
Ibrahim, Z. S. (2017). Settlement of Minor Crimes by the Gorontalo Regional Police: Response to the Supreme Court Regulations Number 2 of 2012. Al-Mizan (e-Journal), 13(1), 41–52. https://doi.org/10.30603/am.v13i1.907