POLA PENDIDIKAN PESANTREN PONDOK IT YOGYAKARTA
Keywords:
Education Pattern, Islamic Boarding School, Pondok IT Yogyakarta
Abstract
The rapid development of the times requires that every educational institution, including pesantren, is required to be able to compete and be competitive in addition to religious development but also the technology sector. This paper aims to analyze the pattern of education applied by Islamic boarding schools in IT Yogyakarta. The research method used is qualitative. Data collection techniques through observation, interviews and documentation studies. Meanwhile, the selection of informants used purposive sampling technique with the stages of data analysis including data reduction, data presentation and conclusions. The results of this study indicate that there are three patterns of education applied by Islamic boarding schools at Pondok IT Yogyakarta, namely: 1) integration of digital skills and religious understanding; 2) Foster Brothers of Pondok IT Yogyakarta Islamic Boarding School in the development of Islamic boarding schools; and 3) Oriented to poor students.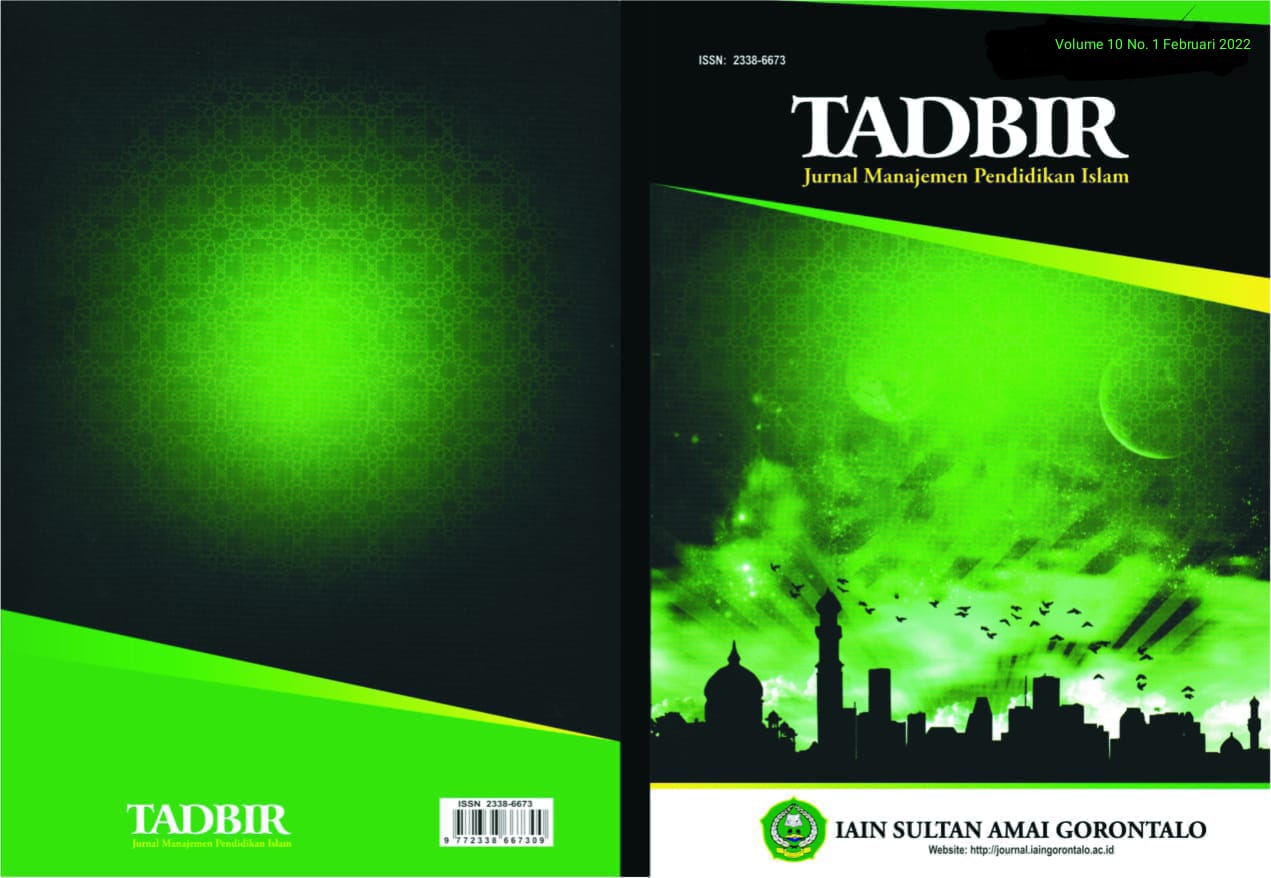 Downloads
How to Cite
Iwan Sopwandin, Ahmad Hinayatulohi, & Dani Syaripudin. (2022). POLA PENDIDIKAN PESANTREN PONDOK IT YOGYAKARTA. Tadbir: Jurnal Manajemen Pendidikan Islam, 10(1), 49–58. Retrieved from https://journal.iaingorontalo.ac.id/index.php/tjmpi/article/view/2540