Eksistensi Penghulu dalam Meminimalisir Perceraian di Kabupaten Gorontalo Utara
Keywords:
Headman, Divorce, North Gorontalo
Abstract
The position of the headman in marriage and household matters is very important. This is because the headman is in direct contact with the bride and groom's life. This article discusses the existence of the prince in minimizing divorce in North Gorontalo District. This research is a field study with a sociological approach to Islamic law. Data were collected by observation, interview and documentation methods which were processed using qualitative descriptive methods. The results of the study showed that the presence of the headman in North Gorontalo District was very large in his role in minimizing the occurrence of divorce. This success is due to an effective communication effort by the prince with the troubled family and the desire of the troubled party to resolve the problem in a family way.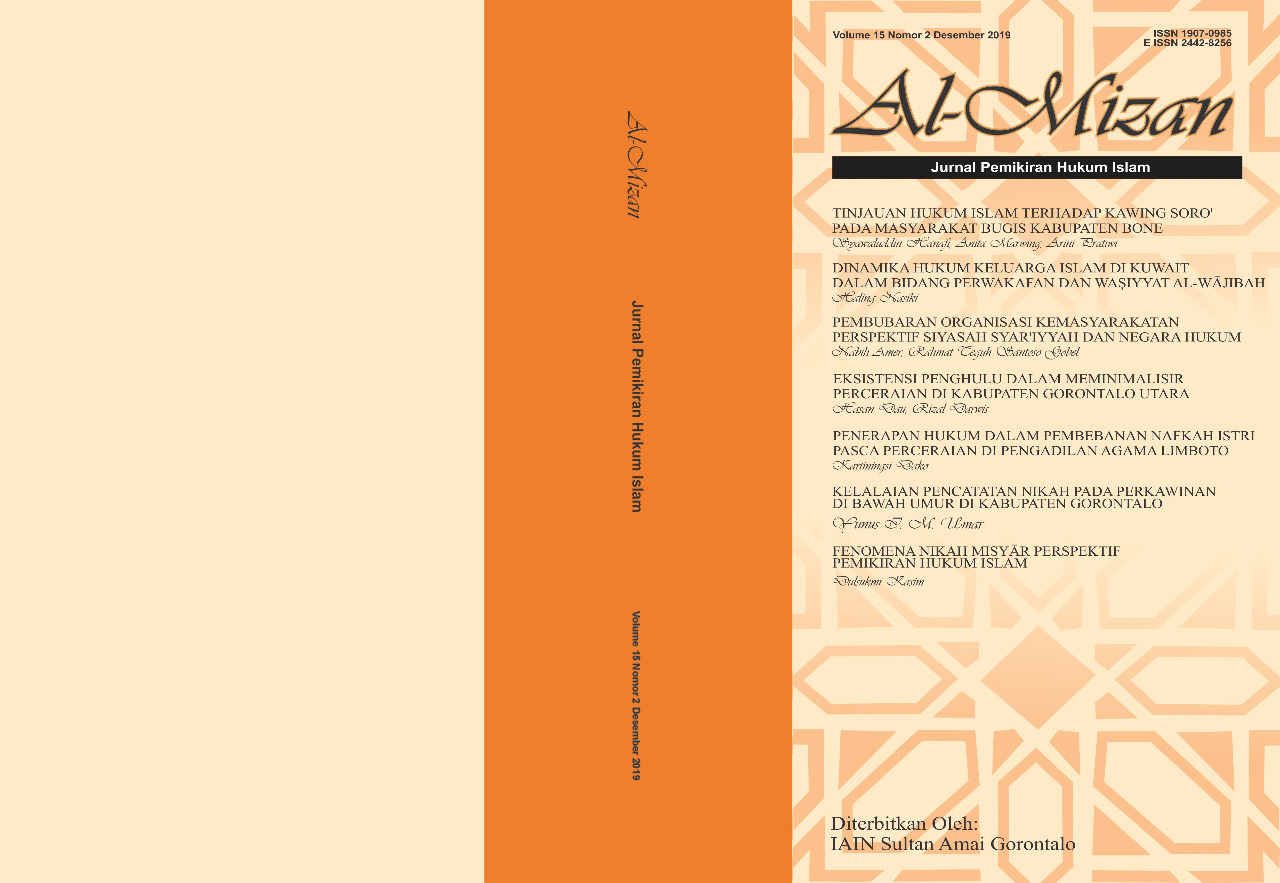 Downloads
How to Cite
Dau, H., & Darwis, R. (2019). Eksistensi Penghulu dalam Meminimalisir Perceraian di Kabupaten Gorontalo Utara. Al-Mizan (e-Journal), 15(2), 268–291. https://doi.org/10.30603/am.v15i2.1324