Waqf Disputes in Gorontalo City
Keywords:
Dispute, Waqf, Gorontalo City
Abstract
Representation of land owned by the Islamic community in Indonesia still uses many habits practiced by the people themselves, including making waqf transactions orally and on the basis of mutual trust between the two parties or between a person and certain institutions. In the management of waqf, of course, it requires the existence of Nazir who has requirements that must be met in carrying out their duties and responsibilities related to waqf management. This is important because there are often problems related to endowments caused by certain factors, which in turn endowments property is changed status or even withdrawn by filing a case in a court institution. Even though the efforts to resolve the family related to the waqf dispute are very satisfying, an affirmation that has legal force regarding the status of the waqf must still be sought.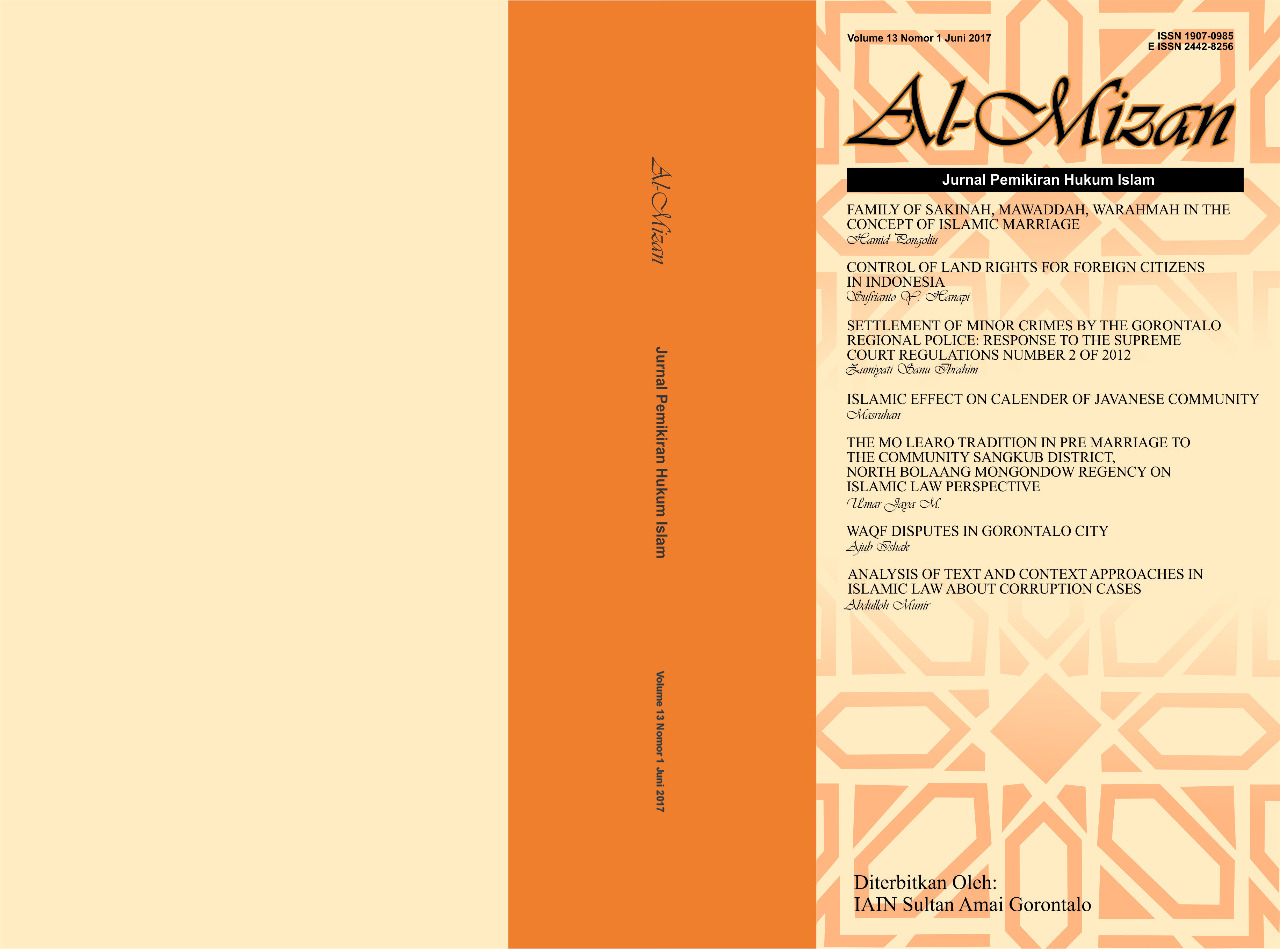 Downloads
How to Cite
Ishak, A. (2017). Waqf Disputes in Gorontalo City. Al-Mizan (e-Journal), 13(1), 89–100. https://doi.org/10.30603/am.v13i1.909