Divorce Lawsuit Due to Polygamy in the Manado Religious Court
Keywords:
Divorce, Polygamy, Manado Religious Court
Abstract
This article discusses the claim that the Manado City Religious Court which discussed polygamy could be the reason for filing a lawsuit for divorce and court consideration in resolving cases of divorce for polygamy in the Manado Religious Court. The research method used in this study is a descriptive qualitative presentation method with the type of field research (literature study). Polygamy can be made as an excuse for wives to ask for divorce in court. In principle, a wife may not ask for polygamy, but if someone refuses disobedience to her husband after polygamy. The consideration used by the judge in deciding divorce cases, polygamy, is in accordance with the reasons filed by the plaintiff in filing for divorce.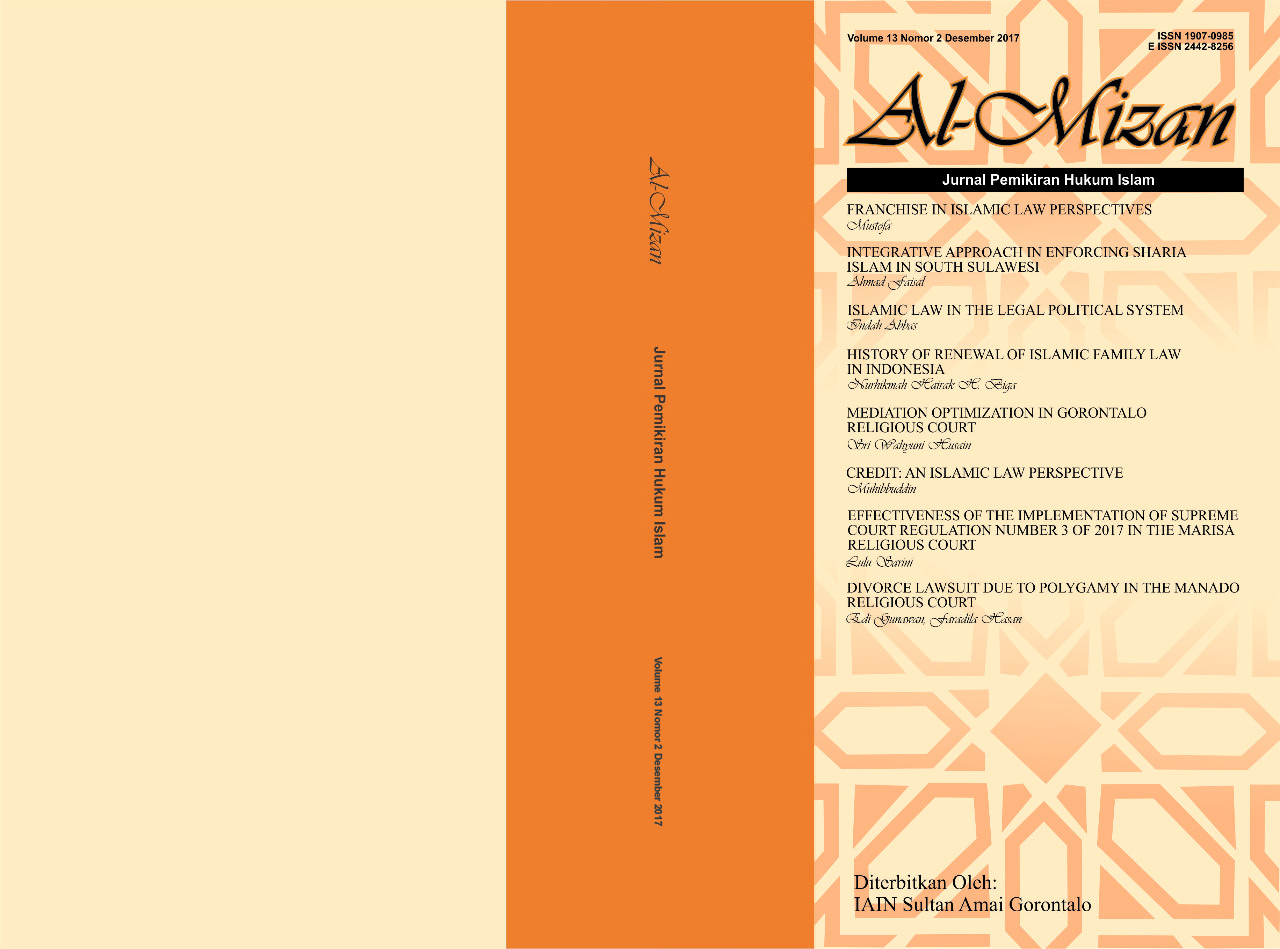 Downloads
How to Cite
Gunawan, E., & Hasan, F. (2017). Divorce Lawsuit Due to Polygamy in the Manado Religious Court. Al-Mizan (e-Journal), 13(2), 272–293. https://doi.org/10.30603/am.v13i2.914