Dinamika Hukum Keluarga Islam di Kuwait dalam Bidang Perwakafan dan Waṣiyyat al-Wājibah
Keywords:
Family of Law, Waqf, Waṣiyyat al-Wājibah, Kuwait
Abstract
The development of family law in an area follows the development of time, space, circumstances, intentions and customs in the area as Ibn Qayyim al-Jauziyah's theory. This article discusses the dynamics of family law in Kuwait related to waqf (charitable endowment) and waṣiyyat al-wājibah (special wills). This research is a qualitative descriptive study with the Islamic legal approach method. The results showed that the dynamics of family law in Kuwait developed over time. In the field of representation in Kuwait, people apply two forms of waqf, namely waqf ahli (family) and waqf khairi (the interest for people) This provision adapted the system of representation in Egypt and Lebanon. This representation was stipulated by the Endowment Act of 1951. While in the field of waṣiyyat al-wājibah in Kuwait derived Egyptian legislation and used the opinions of Imam Maliki, Hanbali and Shafi'i, waṣiyyat al-wājibah this is regulated in Law Number 5 Year 1977.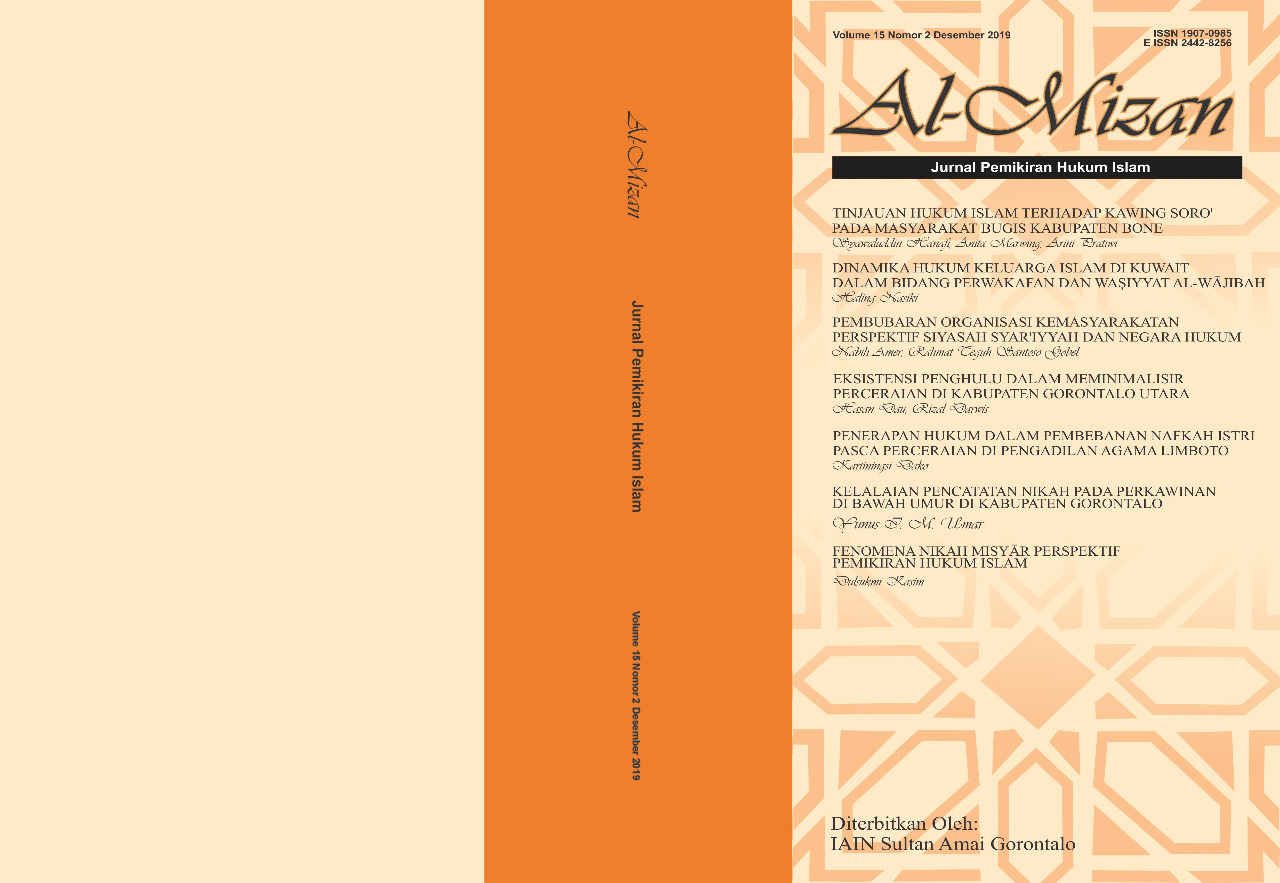 Downloads
How to Cite
Nasiki, H. (2019). Dinamika Hukum Keluarga Islam di Kuwait dalam Bidang Perwakafan dan Waṣiyyat al-Wājibah. Al-Mizan (e-Journal), 15(2), 224–243. https://doi.org/10.30603/am.v15i2.1316