Masa Iddah Suami Istri Pasca Perceraian
Keywords:
Iddah, Gender, Illat, Divorce
Abstract
In general, the majority of people only know the meaning of the iddah period to see the cleanliness of the uterus. This study aims to determine how the period of iddah of husband and wife after divorce. Iddah is the waiting period before a widow or divorced woman may remarry. This research is included in library research which uses analytical descriptive as a method and is equipped with a gender equality approach. The results of the study explain that the iddah period if is associated with the basis for identifying whether a woman is pregnant or not, then the meaning is irrelevant when viewed using science and technology which has different legal implications for the iddah itself. Cleansing the uterus is not an illat of the stipulation of iddah. Illat is something that can change the situation. Iddah has until now been considered as discrimination against women, which later gave rise to the opinion that iddah is a form of gender inequality. The concept of iddah discriminates against women because it is considered to limit women's movement after divorce. The implementation of the iddah period for husband and wife is a solution so that gender relations between men and women are well established.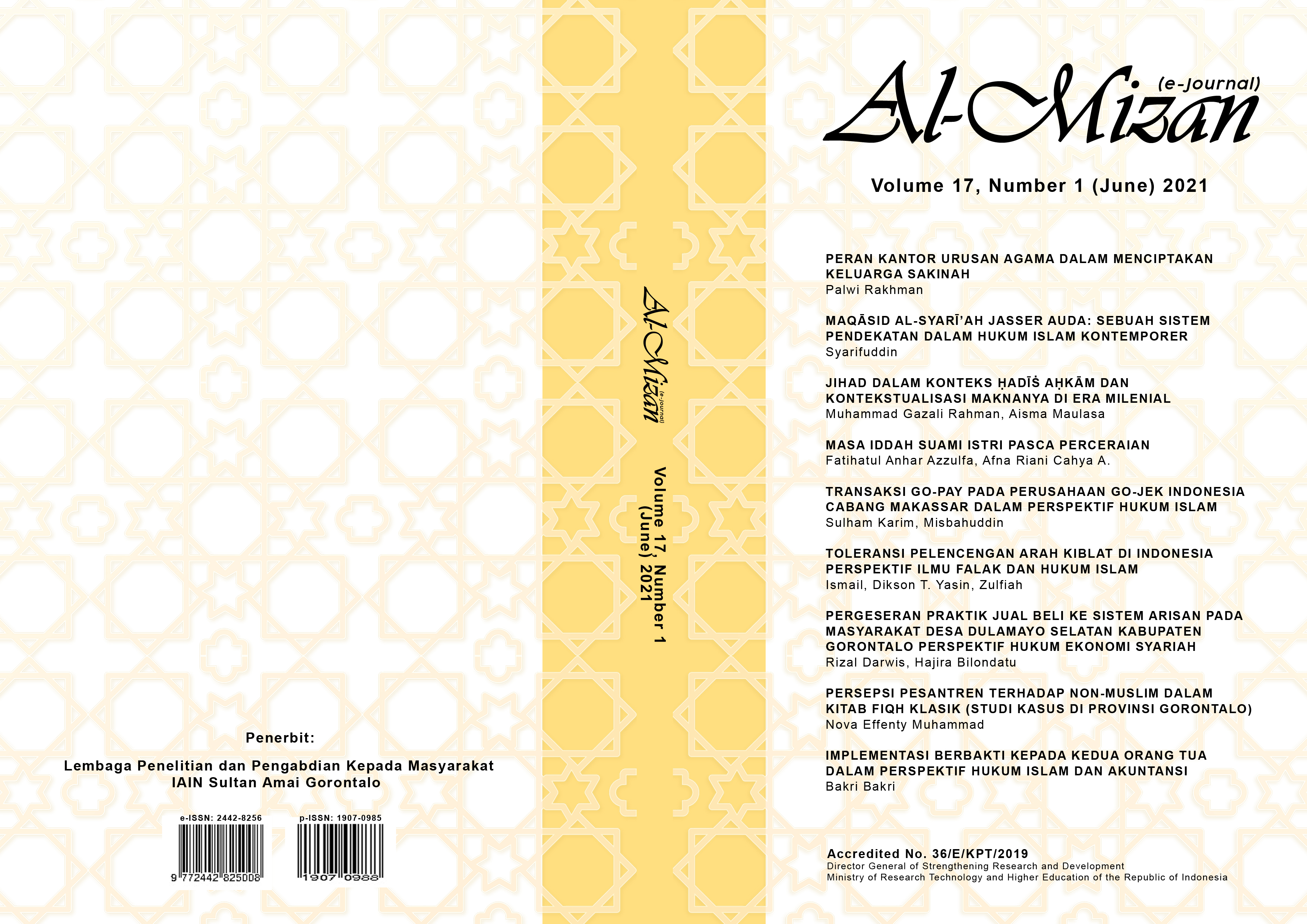 Downloads
How to Cite
Azzulfa, F. A., & Cahya A., A. R. (2021). Masa Iddah Suami Istri Pasca Perceraian. Al-Mizan (e-Journal), 17(1), 65–88. https://doi.org/10.30603/am.v17i1.1959