Maqāshid Syarī'ah Jasser Auda: Sebuah Sistem Pendekatan dalam Hukum Islam Kontemporer
Keywords:
Maqāshid Syarī'ah, Jasser Auda, System Approach, Islamic Law
Abstract
Maqāshid is a goal to be achieved through the application of religion on the basis of maximizing maslahah and minimizing mafsadah. The originality of maqasid Auda's thoughts lies in the shifting paradigm and the development of maqāshid through a system approach that he takes. This was developed by Auda, because he saw the classical maqāshid theory which tended to be individual, rigid, narrow, and even seemed hierarchical. Auda shifted the classical maqāshid whose styles were protection and preservation (guarding) into development and human rights. In addition, Auda also approached the maqāshid with the features of the system he created: cognition, wholeness, openness, interrelated hierarchy, multidimensional situation, and purposefulness (goal). The existence of a feature lies in its purpose.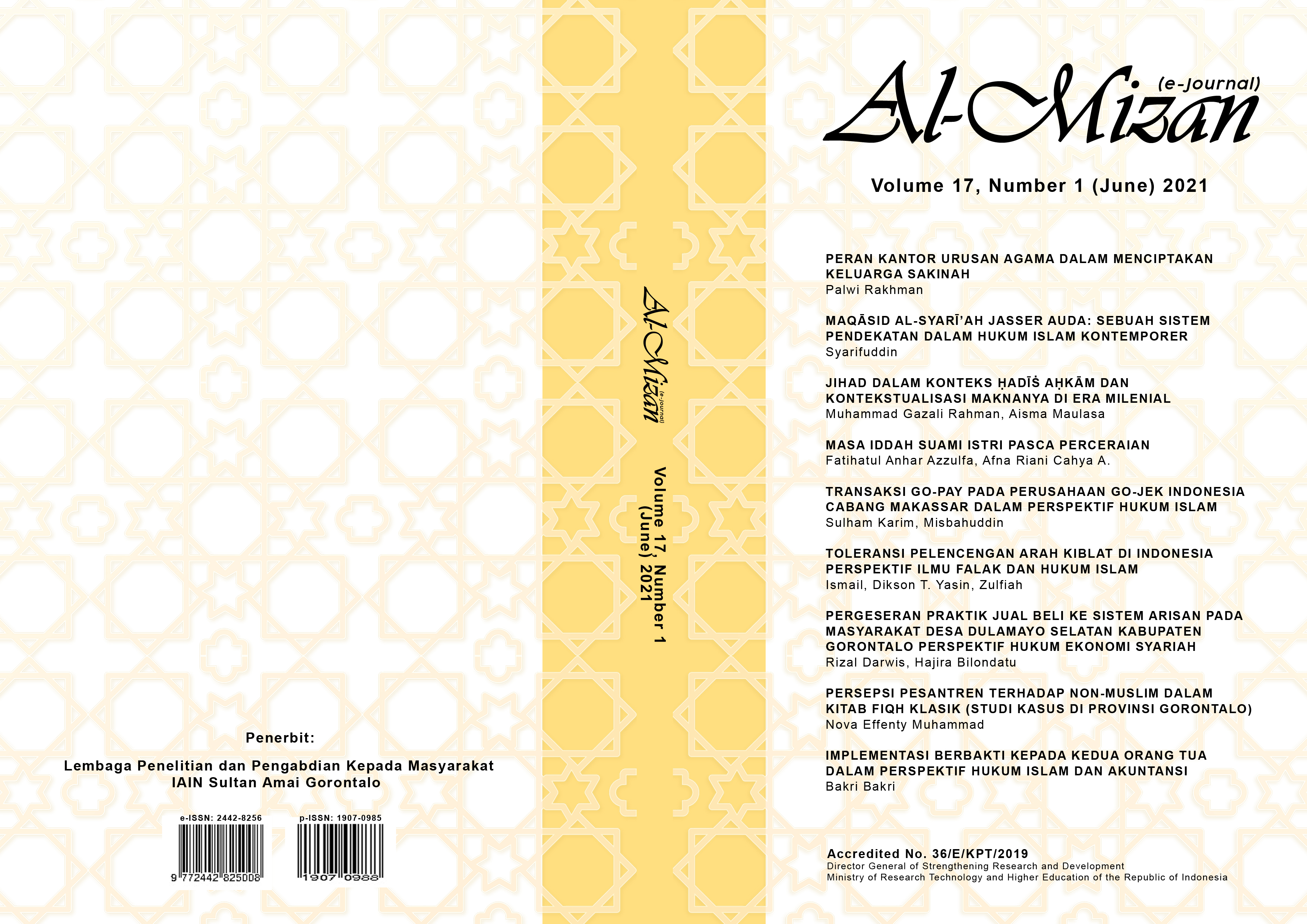 Downloads
How to Cite
Syarifuddin, S. (2021). Maqāshid Syarī'ah Jasser Auda: Sebuah Sistem Pendekatan dalam Hukum Islam Kontemporer. Al-Mizan (e-Journal), 17(1), 27–42. https://doi.org/10.30603/am.v17i1.2061