Fikih Gerhana: Menyorot Fenomena Gerhana Perspektif Hukum Islam
Keywords:
Eclipse, Jurisprudence, Space, Prayers
Abstract
Eclipse is a phenomenon that occurs when a celestial body moves into the shadow of another celestial body. This phenomenon in Islam is enshrined by the command to carry out eclipse prayers. In addition, the Qur'anic texts and the hadith of the Messenger of Allah tell a lot about eclipses. Regarding the implementation of the eclipse sunat prayer, the scholars differed. But beyond these differences of opinion various lessons can be obtained through the existence of these astrological phenomena. The eclipse phenomenon presents three implications, namely: a) the existence of worship which is prescribed to be performed along with the presence of the eclipse; b) scientific discoveries; and c) myths.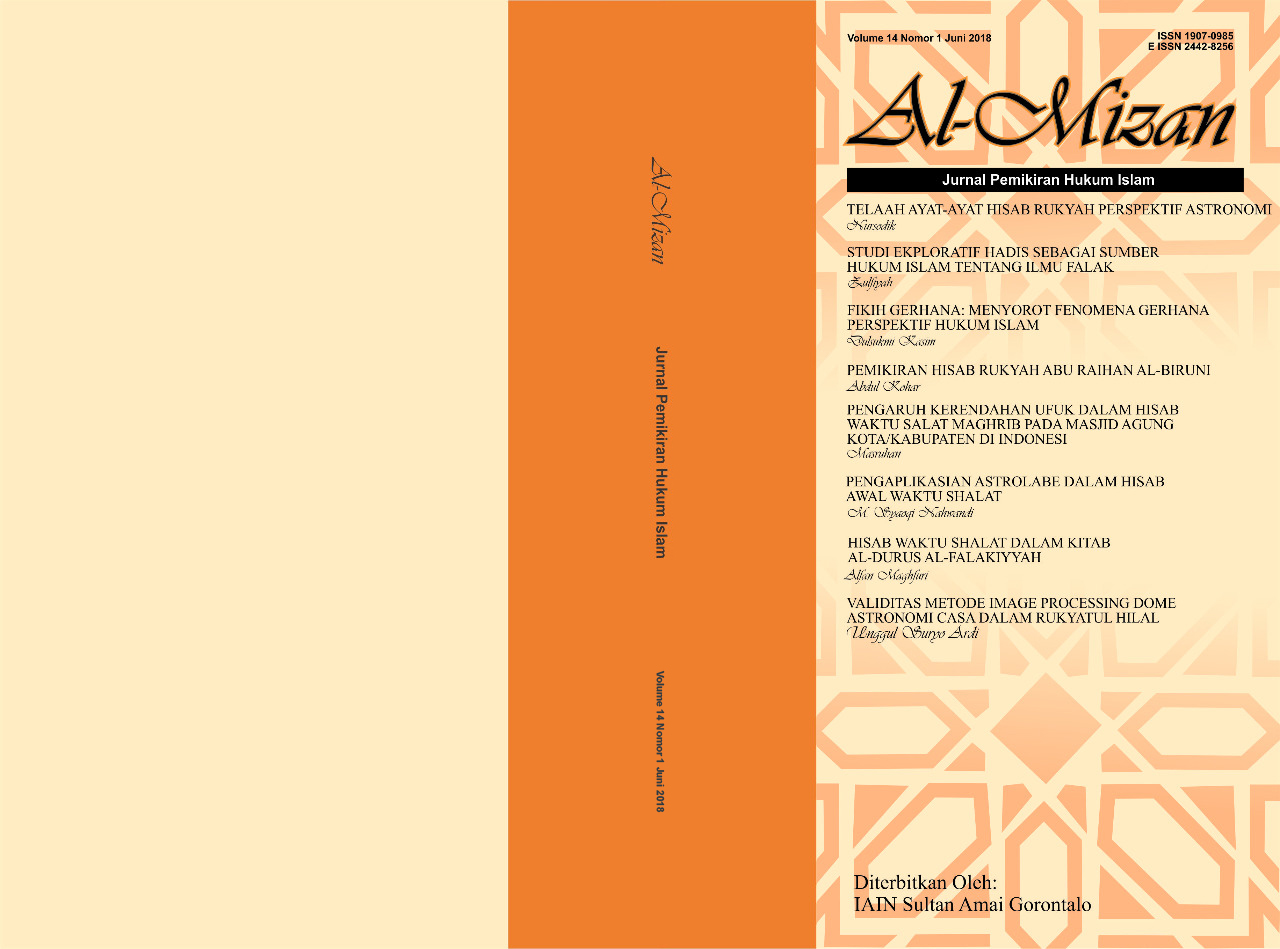 Downloads
How to Cite
Kasim, D. (2018). Fikih Gerhana: Menyorot Fenomena Gerhana Perspektif Hukum Islam. Al-Mizan (e-Journal), 14(1), 41–62. https://doi.org/10.30603/am.v14i1.931