Integrative Approach in Enforcing Sharia Islam in South Sulawesi
Keywords:
Integrative Approach, Islamic Law, South Sulawesi
Abstract
This article aims to explain the plus and minus approach in perpetuation of Islamic law in South Sulawesi. Substantial and cultural approacheswhich emphasis on the ethical aspects as well as the formalistic legalistic structural approach, both have weaknesses. This study found out that formalist Islamic movement, with its choice of structural paths, proved to not fully succeed in realizing the ideals of perpetuation Islamic law. On the contrary, even cultural Islam has not fully succeeded in realizing the ideals of religion in its comprehensive understanding. By looking at the socio-political reasons above, it is very argumentative if the two contraditory the approaches have been positioned dichotomically integrated. Moreover, in historical-empirical experiences in South Sulawesi, both approaches have been implemented with varying degrees of results.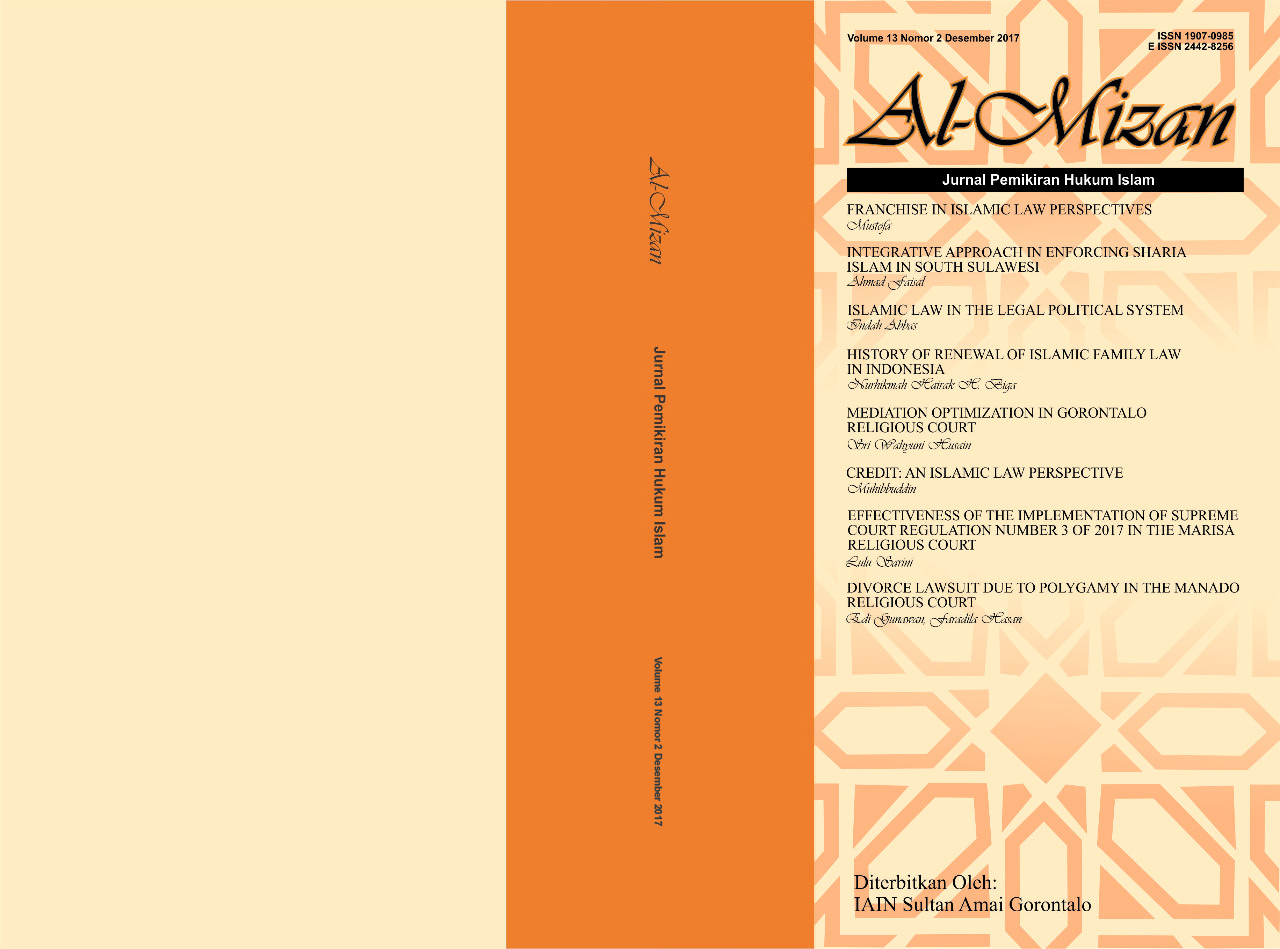 Downloads
How to Cite
Faisal, A. (2017). Integrative Approach in Enforcing Sharia Islam in South Sulawesi. Al-Mizan (e-Journal), 13(2), 140–155. https://doi.org/10.30603/am.v13i2.855