Family of Sakinah, Mawaddah, Warahmah in the Concept of Islamic Marriage
Keywords:
Sakinah, Mawaddah, Warahmah, Islamic Marriage, Family
Abstract
Marriage in Islam is a method chosen by Allah as a means for his people to multiply and preserve their lives in a natural and lawful manner. Allah swt. reduce Sharia marriage for the purpose of maintaining human dignity in accordance with their dignity as beings who have been glorified with faith, religion and reason. Husband and wife relationships are regulated respectfully based on each person's willingness to carry out a shar'i marriage. Husband and wife relationship is not like the employer's relationship with his laborers, but friendship relationship that is easy to achieve calm (sakinah-mawaddah-warahamah) in domestic life. Islam comes with a set of rules governing the rights and obligations of husband and wife in running a domestic life.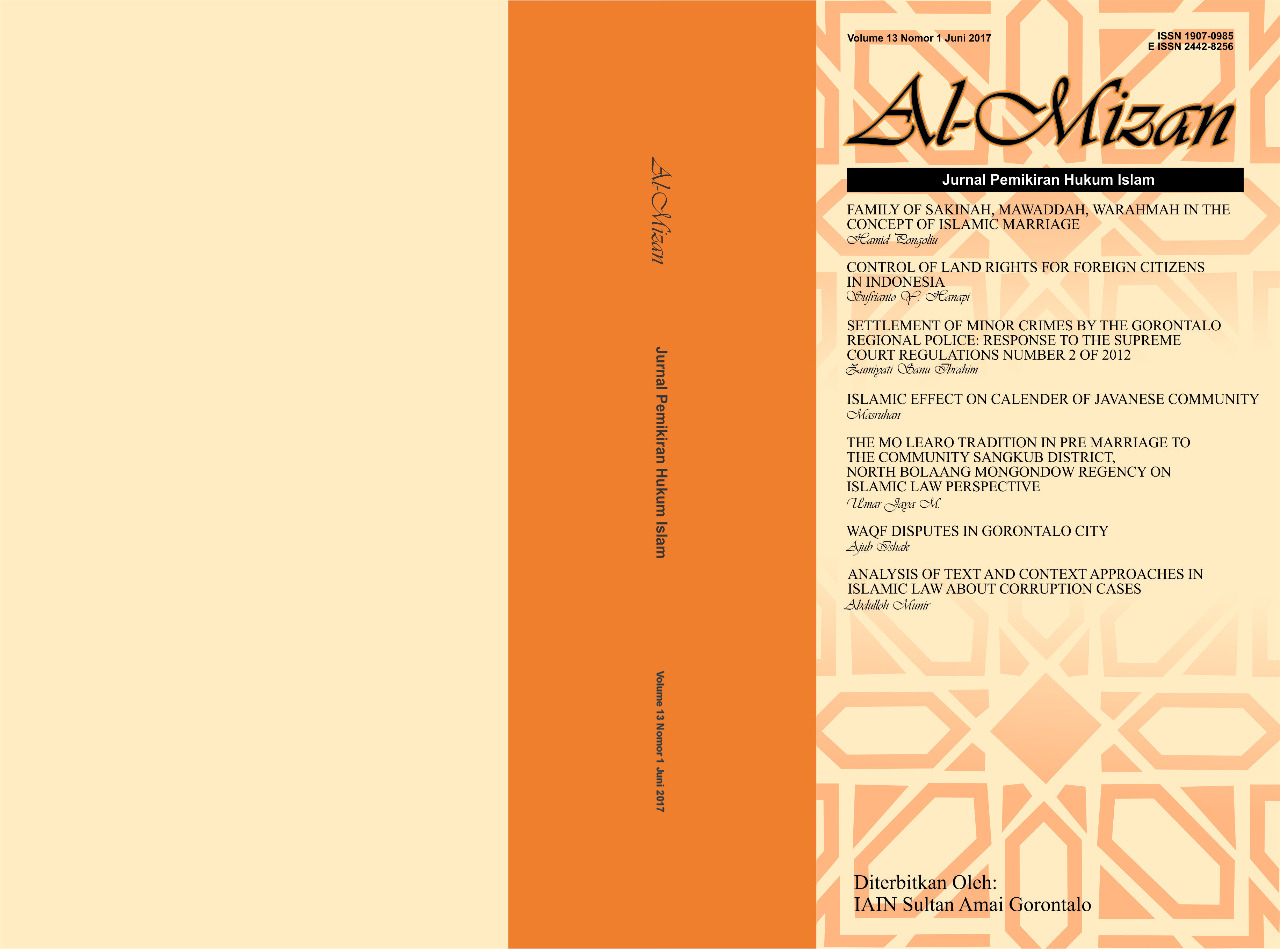 Downloads
How to Cite
Pongoliu, H. (2017). Family of Sakinah, Mawaddah, Warahmah in the Concept of Islamic Marriage. Al-Mizan (e-Journal), 13(1), 1–16. https://doi.org/10.30603/am.v13i1.905